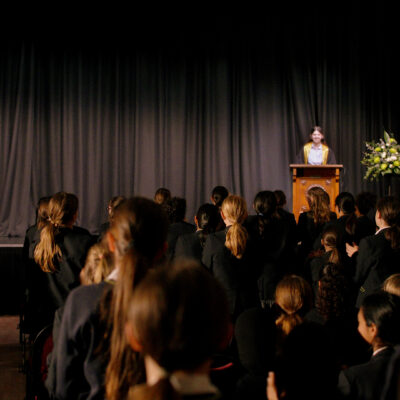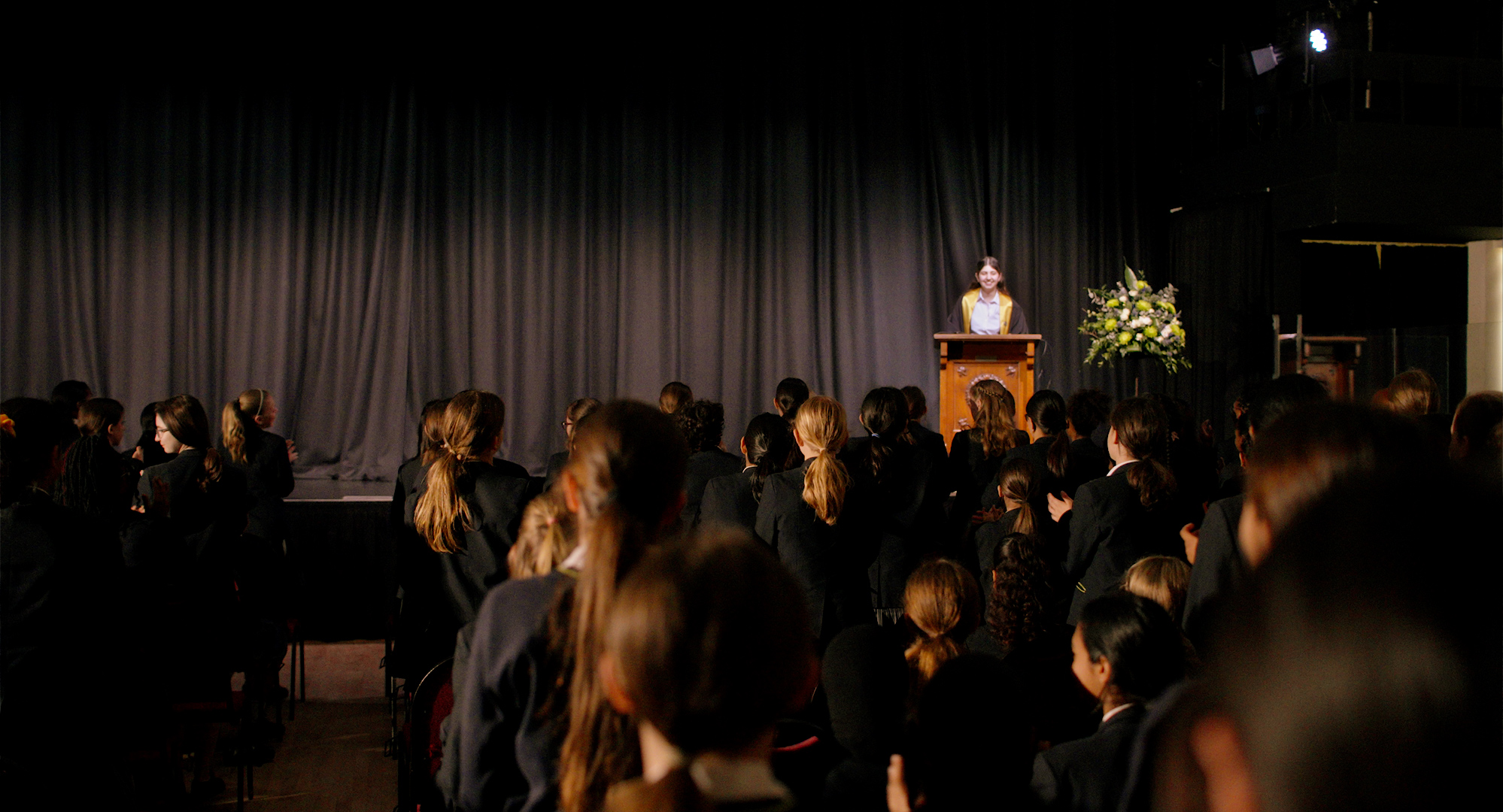 Every opportunity
For girls aged 11-16
Croydon High Senior School
Croydon High Seniors is an independent senior school in Surrey. We are delighted to show you what sets us apart as a school for inspirational young women. Dorinda Neligan, the school's founder, understood the importance of nurturing individuality, as demonstrated by encouraging pupils to wear ivy leaves in their hair to distinguish them from the crowd. Miss Neligan's legacy endures today – and not only in the ivy that adorns our school brand! We are proud to educate motivated, ambitious and confident girls, who continue to stand out in the same way.
What to expect
A diverse community brings a variety of experiences to and from the school. Our intake into the senior school consists of pupils from a large number of primary and prep schools, alongside our own junior school girls. Talents are identified and nurtured as they emerge and every girl is encouraged to follow her own path. The results, exams or otherwise, speak for themselves. Whether it be meetings at Downing Street, finals at the Olympic Park, marching banners at the Royal Albert Hall, photographing the local Mayor, singing at the Royal Academy, treading the boards at the Edinburgh Fringe or launching your own tech company, justified ambition is enabled at Croydon High School.
Please do come and visit. Your tour guide may not boast about the fact she might be a poetry prize winner, an accomplished gymnast, a Team GB athlete, a Diploma level Harpist, a prize winning debater, a Victoria and Albert recognised artist… the list goes on. Even if she doesn't tell you these things, you will probably sense that there is something special about her. What she probably will do, however, is celebrate her peers' achievements, large and small.
That's what makes her a Croydon High girl.
Every day at Croydon High is different, with a wide variety of curricular and co-curricular opportunities on offer. For example, Croydon High pupils have recently embraced the following opportunities;' 
Underpinning these unique opportunities is a routine of regular activities: co-curricular clubs, twice-weekly assemblies run by teachers, external speakers, and the girls, lunchtime events, after-school fixtures or rehearsals, and – of course – plenty of lesson time. Sample a typical day in the life of a Croydon High Senior School pupil here. 
Croydon High Senior School Open Days
The best way to experience our senior school is to book a visit or come to one of our Open Days. One of our pupils will be your tour guide, giving you the most authentic insight into the school.
Join us at our next Open Day or book a private tour, to find out more about what makes our school a wonderful place for your daughter to flourish…
"The opportunities that Croydon High provided and the skills and confidence I acquired as a result still serve me well at Oxford. I would certainly say that 'I am Croydon High' and I encourage anyone to go and visit the school to see for themselves the warm and inspiring atmosphere that I was lucky enough to experience." (Recent Leaver)

"I was particularly impressed with 11 year olds having the opportunity to dissect a squid, how much knowledge our daughter was able to recall and most importantly how proud she was with what she had achieved."  (Prospective Year 7 parent following a Taster Day)
FAQs
Our private senior school in Croydon accepts girls aged 11-16. We also have a Nursery available for girls aged 3-4, Junior school for girls aged 4-11 and a Sixth Form for girls aged 16-18.

At Croydon High Senior School, all pupils study a wide range of subjects including; English, Biology, Chemistry, Physics, Enterprise Technology/Computer Science, History, Geography, Religion, Ethics and Philosophy, Music, Drama, Art, 3D Design and Physical Education.

For more information on the subject options available for ages 11-16, take a look at our curriculum page.

We understand that pastoral care should be tailored to the individual student to ensure we are providing the best possible support for every girl. Our team of dedicated staff get to know pupils well and create friendly and open relationships which are central to the enjoyment of students and teachers alike. 

For a more detailed look into our support system, check our pastoral care page.