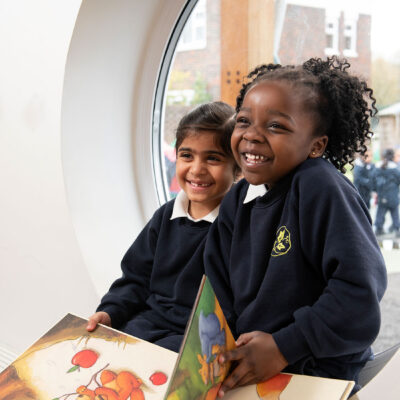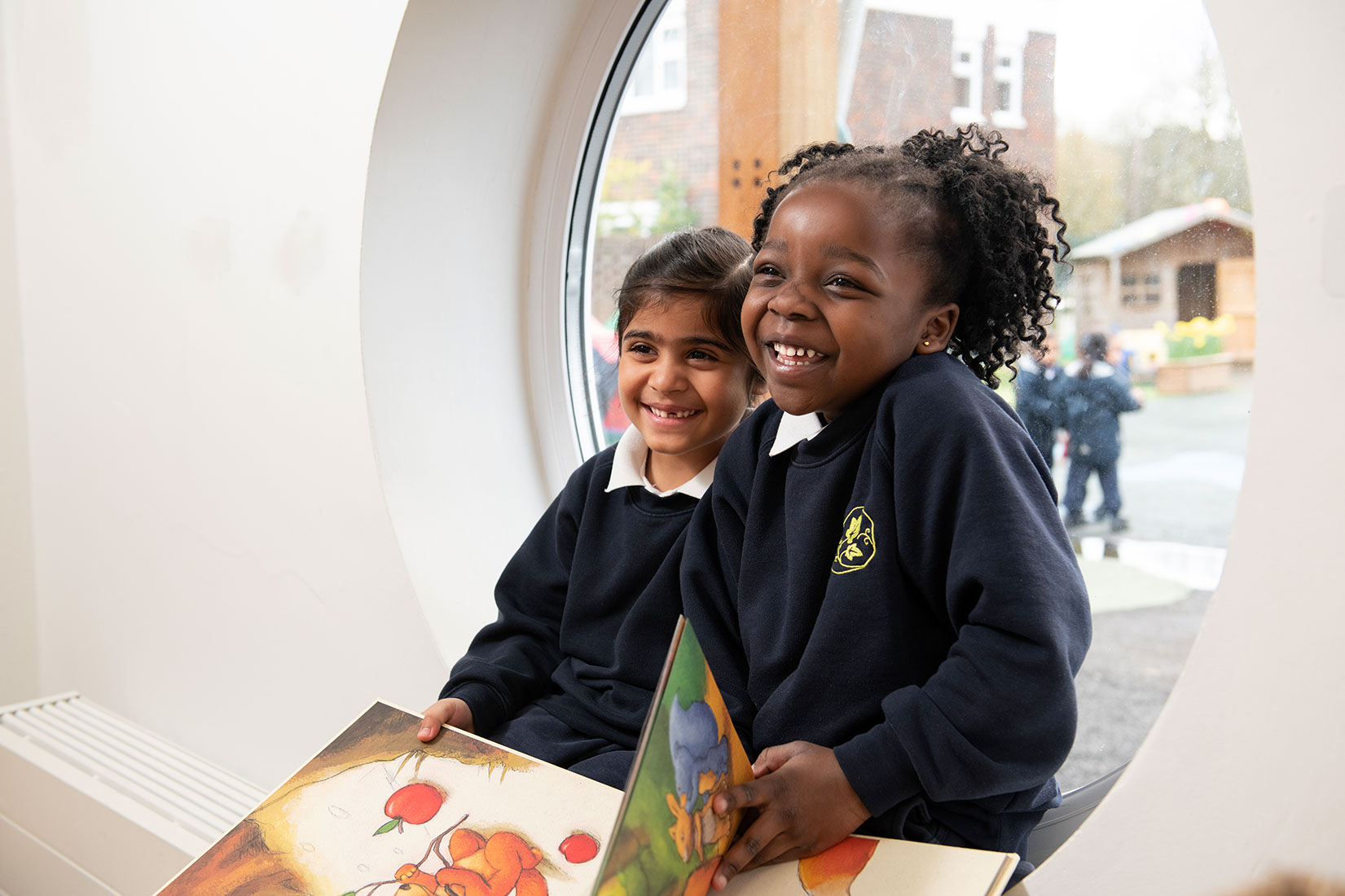 Every opportunity
For girls aged 3 – 4
Croydon High Nursery School
Croydon High Nursery is a private nursery school in Croydon, set in our beautiful leafy site just outside Sanderstead, Surrey. Our girls never cease to surprise and delight us with their enthusiasm and individuality. We strive to support the girls to become the best version of themselves. There is no ideal they need to model themselves on, no set formula for their interests and passions; they need only approach learning opportunities with curiosity and commitment.
What makes our Nursery School special?
In everything that we offer at our nursery school, we have your daughter's future in mind. Attributes such as confidence and resilience together with skills in presentation and reasoning will be as important for her success as academic qualifications and are therefore given equal importance within the Junior School. 
Visitors to our school often comment on how relaxed and happy the girls are in our nursery. Happy girls who are comfortable to talk to their teachers about their work, ideas and concerns are best placed to learn. Come and visit us to meet our impressive girls.
What to expect
We have an open door policy at our Nursery School that allows parents to help their child find their name on the self-register and put their belongings away, ready to start the day. Parents are also welcome to help their daughter choose a book from our library.
The children will partake in carpet time, where their dedicated teacher will talk about the activities planned for the day, plus Phonics, Mathematics and current world events. This is also a time for encouraging individuality through show and tell and celebrating birthdays. 
Outdoor play is actively encouraged during the girls' school day so they can stay fit and healthy, and develop their skills by interacting with the world and other children, including regular sessions in our brand new purpose-built Forest School.
In our private nursery school, we cover the seven areas of learning, with dedicated zones for each in the classroom:
Communication and Language

Literacy

Mathematics

Expressive Arts and Design

Personal Social and Emotional

Physical Development

Understanding of the World
We focus on supporting and developing every girl as an individual, which is why we have small group and individual work tailored to the current level of each student. 
Nursery School Open Days
Ready to shape your daughter's future? Why not visit Croydon High's nursery school and see for yourself the tailored support and encouragement we provide to each of our girls. We offer personal tours to families so you can really soak up our unique atmosphere or you can book into our next Open Day.
FAQs
Our private nursery school in Croydon accepts girls aged 3-4. We also have a Junior school available for girls aged 4-11, Senior school for girls aged 11-16 and a Sixth Form for girls aged 16-18.

Our wraparound care is available during term time and includes:

The Ivy Club – a homely environment where the girls are welcomed and cared for at the beginning and end of each school day while enjoying activities.

The Late Room – ideal for children who have siblings in a different part of the school where finish times clash.

Check out our wraparound care page for more information on the options above. 

Pastoral care is our number one priority, to ensure that our students are as happy and healthy as they can be. From the beginning, we encourage confidence, sharing and open and honest communication about how they are feeling. Communication plays an important role in this so we welcome both parents and girls to talk to members of staff both in person and via email when they need it.

Girls can join at the beginning of the term in which they will celebrate their third birthday. For information about joining at a later age, please check our admissions page.