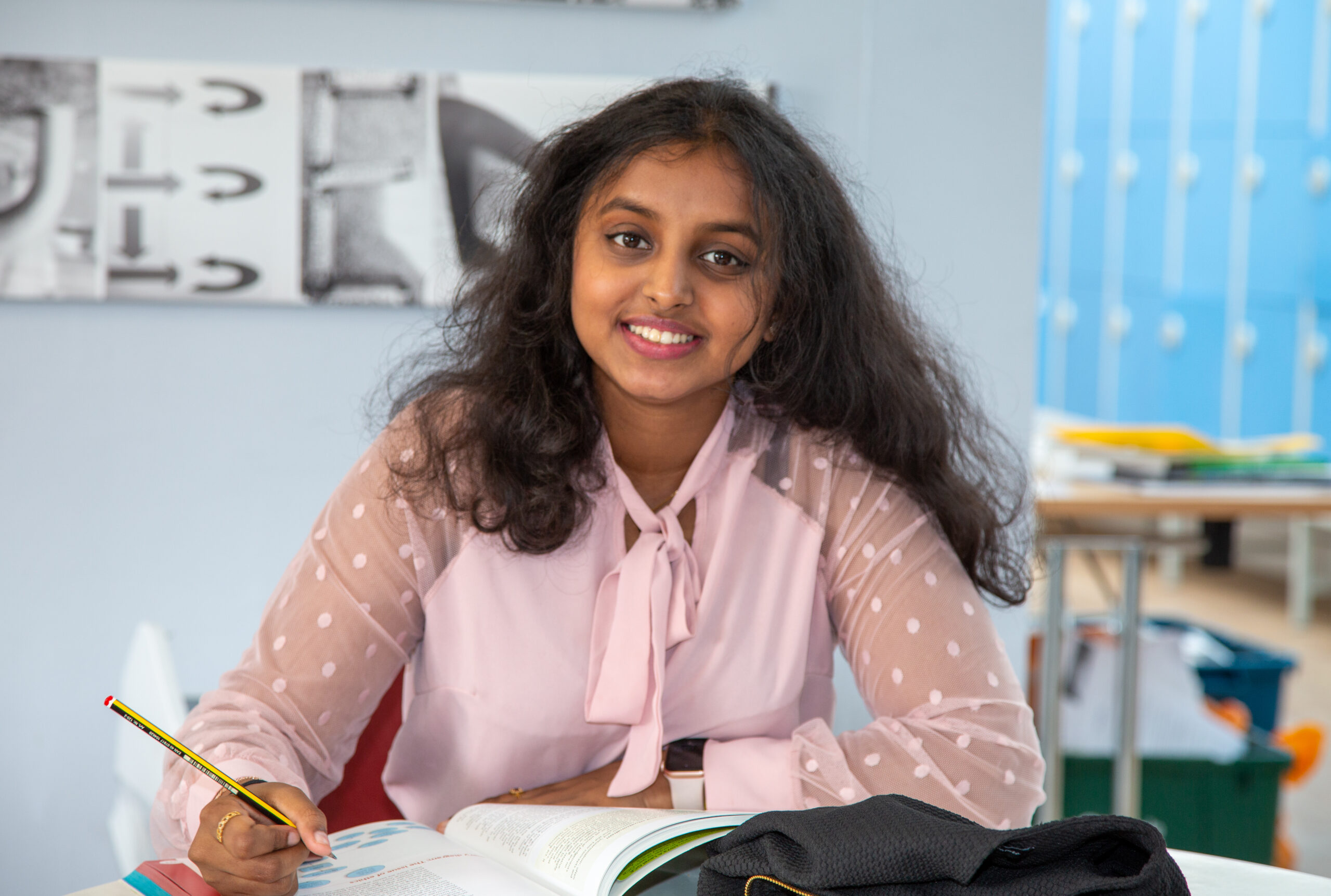 Our Head of Progression and Futures supports students throughout the school in mapping out their futures. The Progression and Futures programme starts in the lower school in Citizenship and Wellbeing classes, later providing guidance to students as they make choices about GCSE and A level subjects, and culminating in Sixth Form with our Pathways mentoring programme and UCAS support. We aim to put students in the best possible position to achieve their goals after leaving Croydon High, providing continuing support once they leave us through our alumnae networks.
---
Applying for university
For the majority of our students the aim is to go on to higher education at a university, medical school, art school etc. We see it as a crucial part of our responsibility to devote a great deal of time and resources to guiding and supporting students through the process of gathering information, thinking through the options, making decisions and completing the necessary applications. Each year, well over three quarters of our students leave Croydon High to go on to their first-choice destination, whilst over half of university destinations tend to be institutions from the prestigious Russell Group.
We are also keen that parents should feel as well informed and as involved in this process as they wish to be. Therefore, for parents, especially those who may be going through the UCAS process for the first time, we arrange an information evening which focuses on the practicalities of how parents can actually help with their daughter's application, and in particular the personal statement.
---
Oxbridge Programme
We have a significant number of students who are interested in applying to Oxford or Cambridge and our programme starts in Year 9. Girls will receive individualised support to explore and develop this interest through school visits to both universities and access to our large network of contacts (including alumnae) for advice and unrivalled insight. Once students have confirmed their intention to apply, they will receive active support and preparation from the relevant department. This support will combine steps to prepare for subject-specific pre-tests (used extensively at Oxford and, increasingly, by Cambridge), summer reading lists for extension beyond the curriculum and one-on-one sessions in the Autumn Term of Upper Sixth. Closer to interview dates, candidates will have practice sessions to develop their confidence and their ability to absorb and discuss unseen texts.
---
Life Skills
In order for girls to be prepared for life after leaving Croydon High, we spend time imparting useful life skills as part of our tutorial programme. This can include anything from how to manage their finances, to presentations about alcohol, drugs, sexual health and other important issues. Our girls leave the Sixth Form with the skills and knowledge they need to lead a happy, healthy and fulfilled life.