Croydon High Nursery School
Nursery – a day in the life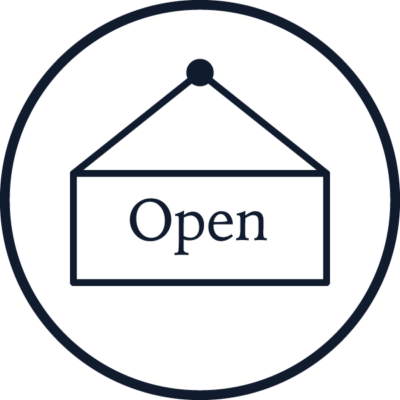 7:15am
Breakfast Club
Read more about Wraparound Care
Morning routine
Many girls enter independently and put their things away but we have an open door policy and parents are welcome to come and help their children find their name for the self-register and put their coats away. Nursery's lending library is by our door and parents are welcome to spend a few minutes choosing a book with their daughter.
8:20am
Nursery opens at 8:20
and girls arrive before 8:40am
8:45am
Carpet time
We talk about what activities we have in the classroom each day and any special crafts the girls are doing. This is the time of day we will have an input on phonics, mathematics or current world events. It is also a time for show and tell, discussing our topic and celebrations like our birthday crown and song. We are often visited by special friends like patch our dog puppet and number bear as they help us with our learning.
10:05am
Snack time and
outside play
Independent Learning
In Nursery and Reception we cover the seven areas of learning: communication and language, literacy, mathematics, expressive arts and design, personal social and emotional, physical development, understanding of the world. We have zones in the classroom dedicated to each of these learning areas, the girls can also access their own activities as they use picture labelling to find the resources they would like to use.
10:25am
Small groups and individual teaching
Phonics, maths, guided reading, individual reading or tricky words practice. All our individual and small group work is tailored to the current level of each individual girl.Our staff know each girl and what her next step is so each activity helps to move her on.
12:30pm
Clubs or time in the playground
11:40am
Lunch
Colourful vegetarian lasagne, roast chicken with all the trimmings, warming tomato soup or maybe just a simple jacket with beans. Our catering team serve up a range of options for staff and girls every day and cater for all dietary requirements. Fresh fruit, vegetarian jelly and yogurt are always available alongside the dessert of the day. Staff favourite is Apple Crumple Monday!
1:05pm
Afternoon registration
1:10pm
Forest School
Our extensive grounds and woodland setting allows us to provide an outstanding outdoor learning experience, using tools and natural resources to bring learning to life! 3:15pm
End of the day for Nursery
Girls show work they are proud of to their parents when they arrive and parents can check in with staff