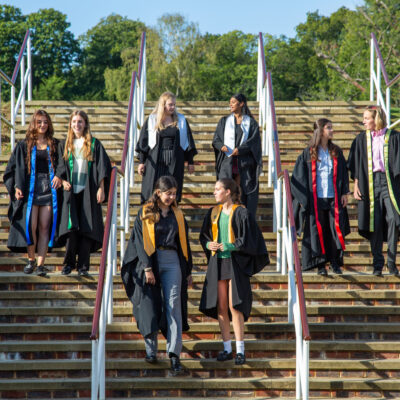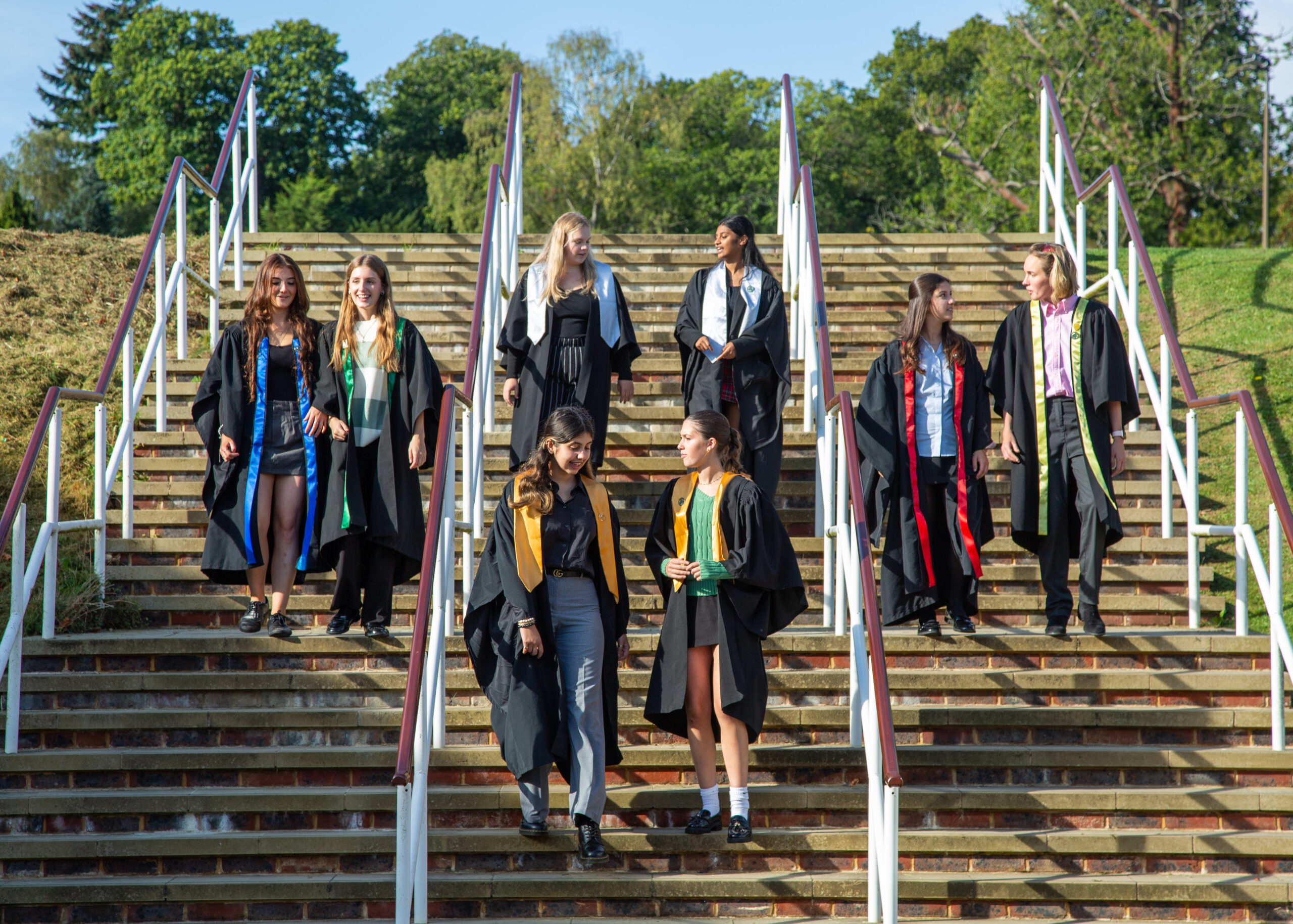 Every confidence
For girls aged 16 – 18
Croydon High Sixth Form is set in our attractive and leafy site just outside Sanderstead, Surrey. It is an exceptional and intellectually rigorous place to study. At its core is an academic curriculum characterised by an interactive and exciting approach to teaching and learning. Our goal for our Sixth Form is to inspire aspiration and independence in 'every girl, every day'
What to expect
At our Sixth Form in Croydon, we strive to strike a balance between academic excellence and first-rate pastoral care. Nurturing individual students is one of our top priorities, so every girl can be a confident, engaged, compassionate and ambitious future leader of society. By investing a lot of time and effort in preparing girls for their future, we create a comfortable learning environment with lots of opportunities for development.
Each year there is a substantial intake of new students who choose to move from other state or private schools locally, and from other parts of the UK and abroad. This is in addition to our own students progressing through to our Sixth Form from Year 11. There are a large number of reasons that our existing Year 11s decide to stay and external Year 11s move to join our school,  including our compelling and distinctive approach to girls' education. Some students relish the opportunities for genuine leadership or our focus on the individual, whilst others like the friendly, supportive and welcoming nature of our community.
As a school we are deeply aware that all girls need personalised support to help them formulate their decisions and create the most persuasive applications for their next step in their own unique path. Our Head of Progression and Futures oversees the learning journey of each of our Sixth Form pupils, tailoring support to their individual aspirations. 
This is done in combination with the Pathways Mentoring Programme, which combines experienced mentors and our supportive Sixth Form Team to help bridge the gap between joining the Sixth Form and moving on to university or working life, whilst seeking to uncover what it is that makes each student unique and equip them with the tools they need to 'stand out from the crowd'. This allows every girl to market themselves and their achievements in a competitive world
Our highly regarded Progression & Futures Programme gives our girls access to thousands of Croydon High and GDST alumnae; a powerful network of like-minded women on hand to offer invaluable support to our girls at school and beyond.
Croydon High Sixth Form Open Days
Before making the decision on whether Croydon High Sixth Form is the right post-16 option for your daughter, why not attend one of our open days? Head of Sixth Form, Ms Anna Gilmour will discuss A-level options and university choices and also describe the sixth form experience, including the unsurpassed level of support we provide here at Croydon High.
You can book a personal tour, open evening or check out our virtual tour to see how we can support your daughter's future.