Writer Adam Z. Robinson visits Croydon High!
November 20, 2023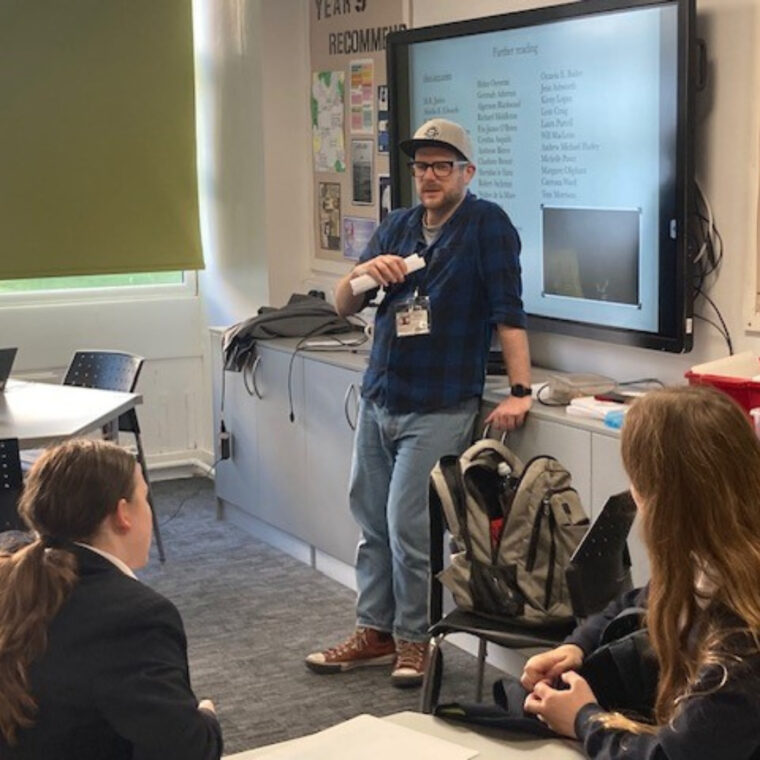 Adam Robinson is a writer, performer, theatre maker and workshop leader. He has over 10 years' experience of running workshops for schools and art organisations. Some of his recent projects include: Belle & Mary (The Dukes Theatre, November 2021) and Smile Club (toured in 2020 and later turned into an audio series in 2022).
In the workshop we took part in a series of short and exciting tasks to generate some ideas, before going on to longer pieces of writing, which we were then encouraged to share with each other.
We then had an opportunity for questions at the end of the workshop. Adam said that "I first fell in love with ghost stories when I read the Point Horror series." When asked what advice he has for pupils facing a creative writing task in an exam, he said; "When faced with any writing task, try to think of a clear beginning, a middle and an end which can help you to structure any kind of piece; also try to start with an intriguing first sentence. Writing in a distinct genre style can also help."
The workshop gave me an opportunity to write something in a genre that I was not previously familiar with beforehand. I came away from the workshop inspired to try out writing/reading books from the ghost story genre, and explore other genres that are new to me.
Adam is heading to Canada this winter, to take up a month-long residency with his latest play: we wish him all the best!
Do you want to snuggle up with some ghost stories this Autumn? Adam recommends: A warning to the curious by M.R James and E. Nesbit.
---
Jorjah W 
Year 10