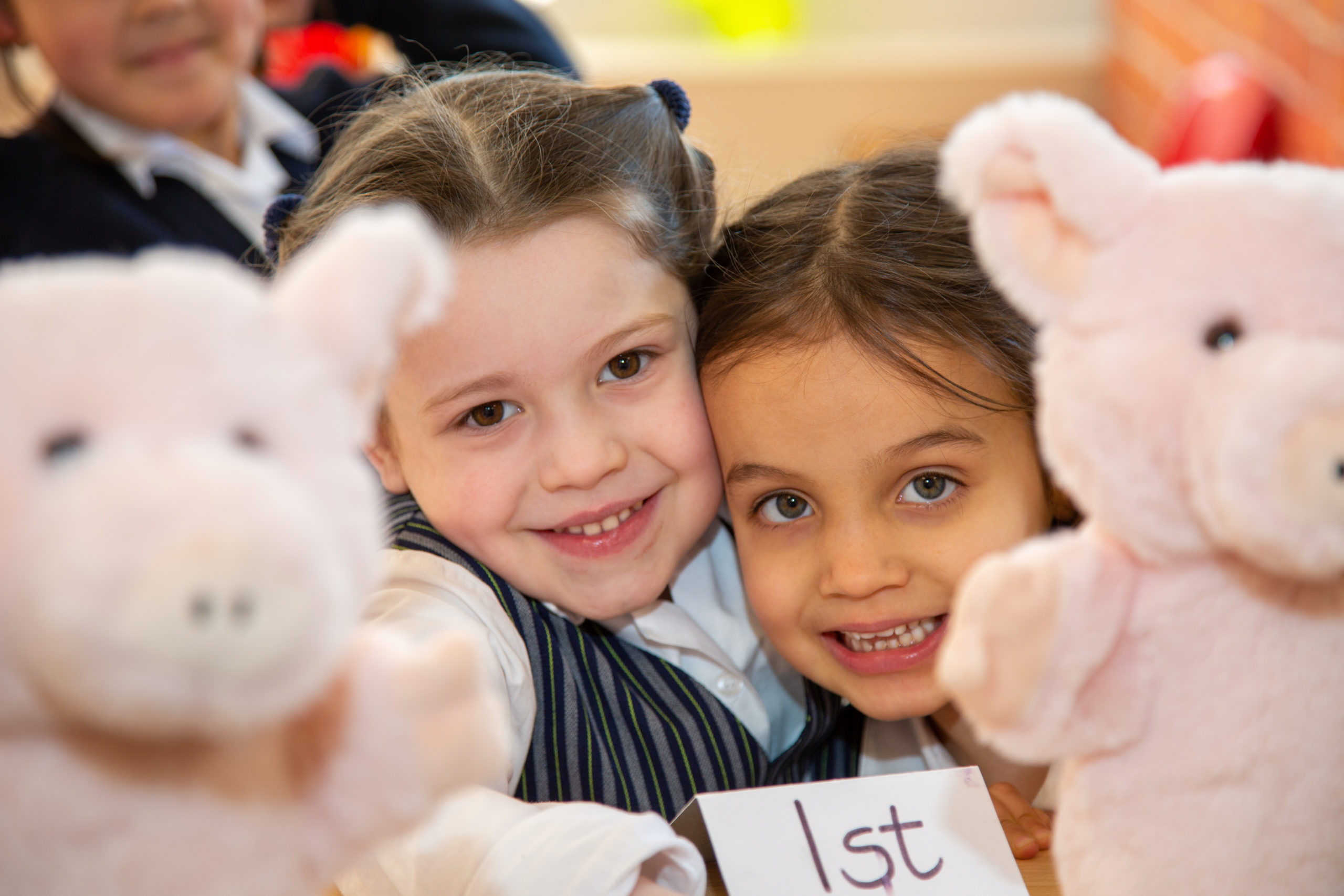 Entry at Age 4+
Croydon High Reception Early Years
Reception (4+) at Croydon High
Reception marks the start of an exciting adventure at Croydon High Junior School.  We have a unique approach to laying those all-important foundations that help every little girl blossom into the best version of herself.
We are extremely fortunate to have the space and the facilities to be able to offer the very best environment for learning. Independent learning and play based activities are prioritised, with daily opportunities for more formal teaching in Phonics, English and Mathematics. If you would like to know more about our innovative approach to Early Years, then please watch the video below and hear from our highly experienced staff.
Book a Tour
The best way to decide if Croydon High is the right choice for your daughter is to visit us. We recommend that you have a personal tour of the Junior School on a normal school day and meet our Head of Juniors, Sarah-Jane Pendleton. This will allow you to see first-hand how girls learn in our unique atmosphere.  Please contact Clare Macmillan from our Junior Admissions team to find out more by calling 020 8260 7572 or emailing admissions@cry.gdst.net.
An exciting and nurturing environment
We know that the last few years have been difficult, particularly for our little ones, so it is vital that they are in a comfortable and nurturing environment, where they can have the support necessary to develop resilience when things are more challenging.  The first few years of their school life is a time when children particularly benefit from our smaller class sizes with plenty of one-to-one support. With this in mind, we work with small groups throughout the day and tailor the learning specifically for your daughter's needs. We are innovative, striving to deliver the best education, offering an exciting curriculum and hands-on learning where appropriate.  The Forest School experience, extra-curricular activities, visitors and enriching trips all support this unique experience for your daughter.
FAQs
We operate Reception as one unit which allows for free flow to take place across both classrooms and the outdoor learning environment. 

Staffing in Reception consists of two Early Years teachers and a teaching assistant.  We currently have two  'groups'  in Reception which we use for formal teaching. This means that pupils are taught in groups of around 12-15. Formal teaching includes Phonics, Guided Reading, English, Maths and Topic lessons each week. Sometimes the two 'groups' are reduced further into their 'teams' to allow for small group work. 

Specialist lessons are also taught in the two groups. These lessons include Computing, Music, Drama, French and Swimming. 

Self-selecting areas are in all learning spaces and include art, role play, sand, understanding the world, a writing area, phonics area and construction.

We operate a staggered start at the beginning of Reception to enable all girls to settle as quickly and comfortably as possible. 

Day 1: New joiners to the school only 

Day 2: All Reception pupils in